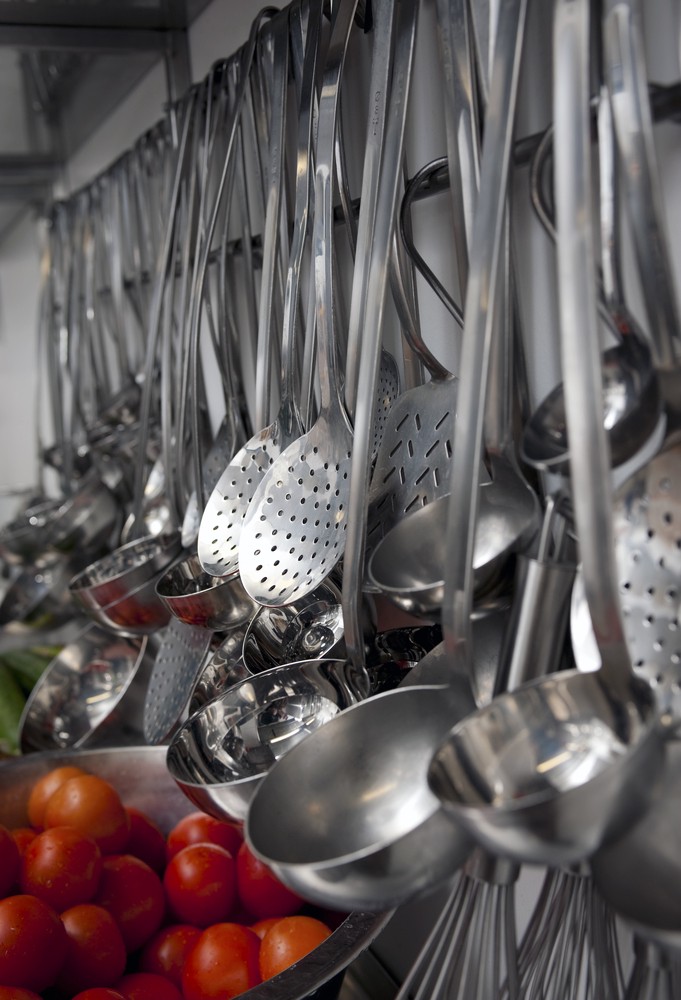 Over the past 40+ years, Entrepreneur Alice Waters has led a revolution in culinary excellence. From the opening of the esteemed Chez Panisse restaurant to the founding of the Edible Schoolyard Project (ESY), she is credited with altering the landscape of America's food system and reforming cultural and educational mores around agriculture and sustainability.
But perhaps some of the accolades for Waters should focus more closely on the role that she's played in open innovation. The term, coined by Professor Henry Chesbrough of UC Berkeley School of Business refers to a "paradigm that assumes that firms can and should use external and internal ideas [and] paths to market as they look to advance their technology." In so far as Waters' experience, Chesbrough attributes her success to building a business ecosystem that "shares knowledge, encourages individuals' growth and embeds trust among participants."
What can businesses that are struggling with stagnation, challenged with content saturation or mired in cultural decay learn from Waters' experiences as an open innovator?
Engage, enlist and empower
Unlike Waters, who blurred the ranks between line cook and sous chef, many marketers ascribe to a top to bottom power structure where leadership makes the majority of decisions without engaging, enlisting or empowering individuals who hold the keys to their kingdom. In actuality, the people who work at a company are the ones who most influence the narrative, mission or branding of a company and define its culture. De-formalizing certain organizational structures and promoting relationships across boundaries and departments results in the intersection of ideas, novel thought and processes, and creativity. In a case review of Waters' businesses, Chesbrough quotes a former Chez Panisse chef and current menu designer who notes that Waters would challenge her staff to do things the way that they thought was best only if they felt that they could, and if not, follow her lead. The results were a personal sense of satisfaction and achievement and most importantly, immense loyalty among employees.
Co-innovate
There's nothing that dulls a company's shine more than repackaging an old concept. In today's digital environment, innovation is highly reliant on identifying novel ways to expand and introduce products. Co-innovation is often a winning approach, as it connects strategic partners with opportunities to collaborate and expand into new markets. For example, not only did Waters focus on obtaining fresh, quality ingredients from suppliers but, she leveraged these relationships to innovate her menus; Chez Panisse was among the first restaurants to list sources and names of partners, e.g. farmers or wineries, so that customers became more intimate with the food that they were consuming. Chesbrough notes that "such co-innovation benefited suppliers because they not only had a dedicated customer in Chez Panisse but could also increase revenues by co-branding." Waters took co-innovation a few steps further when she started forming strategic partnerships outside the traditional boundaries of food, for example, hiring local ceramicists to create dinnerware or lifting ideas from culinary media that were later reflected in her menus.
Ignite
The information and messaging that establishes a business' authority is only as good as its ability to inspire. Successful content in particular is able to break through the noise and pull prospective customers into the branding experience in ways that promotes ownership, deepens engagement and ideally, encourages them to create and share information within their own circles. In turn, the brand or company gains important insights that allow them to further optimize, innovate and ultimately create new or different revenue streams.
Decades ahead of the digital marketing movement, Waters excelled at ignition. Soliciting feedback from the most loyal of customers after a meal was served was the norm and not the exception. The longevity of the staff (in restaurant terms) meant that customers were able to develop and maintain deeper relationships, and waiters often communicated with chefs based on these relationships and conversations, sharing what they liked or disliked and the reasons why. Waters also cultivated relationships with food journalists, absorbing their ideas into the restaurant's menus and into her personal philosophical approaches to food. During a period that Chesbrough describes as Waters' 'global expansion phase,' she began to shift her focus to education and children and the Edible Schoolyard project was born, yielding another customer base — families, educators and the public at large. In his case study, Chesbrough reports that ESY project has five affiliates running in three states and 3,000 affiliate networks worldwide. Michele Obama's White House Vegetable Garden was also inspired by the ESY project.
Connection, community, collaboration & trust
Open innovation relies on a framework of connection, community, collaboration and trust. Chez Panisse relied on rotating daily menus based on foods foraged by the staff as well as ingredients dictated by local famers and suppliers. An open kitchen concept encouraged a sense of community between customers and staff. The restaurant also thrived on a culture of trust and collaboration; not only were menus created by various chefs regardless of their places 'on the line' but, were also inspired by customers emboldened to share their personal preferences and passions. Waters encouraged staff to innovate and create solutions that worked for the restaurant collectively rather than for the individual alone. Chefs came, left and returned, created spin-offs and new collaborations and formed global connections.
Waters came onto the scene decades before digital marketing was a household name but she has built a legacy that relies on turning cultural and social mores and rules on their heels. For digital marketers facing innumerable challenges, her customer-centric model of open innovation is the definitive food for thought.