Last week's AMA announcement that telemedicine will be a top issue affecting physicians in 2016 is an important call to action. While the burgeoning field of telemedicine has been gaining traction slowly over the past year or so, the AMA is pushing to expand state licensure and coverage under Medicare, as well as promoting its model state telemedicine legislation.
But what does this trend mean for companies with products or services in the telemedicine arena, or those looking to enter the market? How do you differentiate yourself from myriad other companies and capitalize on the area's growth? How do you leverage the "trend current"* and fill needs before they are actualized? (*Sensei Marketing, 2015).
According to Ernst & Young, there are three channels of successful telemedicine engagement: patients in need of clinical consultation, healthcare providers who consult and/or refer patients, and communities that supply digital communication: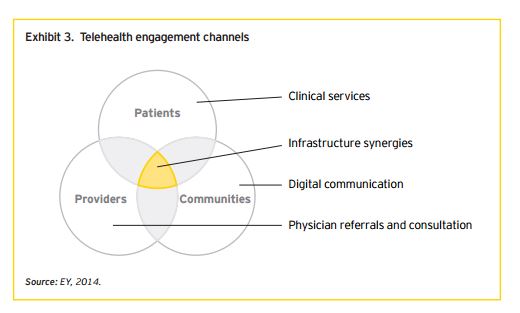 These channels provide better access to care, patient engagement and overall health outcomes. However, the steps needed to create an optimal telemedicine solution are unique for every doctor, medical office and hospital. Telemedicine solutions must be seamless enough to enable both healthcare professionals and institutions to tailor them to meet their needs.
This is why an omnichannel telemedicine communication plan is so critical. At the minimum, it must be driven by:
Portals that provide direct communication between patients and healthcare providers to address questions or receive guidance
Call centers for easy access to booking services, requesting additional materials
An email system established to provide medical content/information directly to patients
Web-based patient education in the form of websites and downloadable materials
Social media to connect patients having similar or related conditions to each other, thereby creating a community that provides support, lifestyle advice and a sense of commonality.
Clear, succinct and understandable information is as integral to a successful telemedicine communication effort as is accessibility.  Healthcare providers and institutions may want to start with an auditing effort to identify community gaps and needs. This includes taking a hard look at the competition to see where they've placed their mark and thereafter, using the analysis to find opportunities for differentiation. In addition, auditing all existing content for gaps, and checking to see if it's on point, redundant or obsolete will help to hone key messaging and ensure that the intended target audience receives the right content at the right time. For patients in particular, this will be the foundation for building trust in the new system.
Conducting a small-scale pilot of the various components of the telemedicine program can highlight areas that work well and those where there is room for improvement, taking into consideration all involved parties, i.e. patients, health professionals and the community. These insights should be utilized to reevaluate and refine the system, so that another dry-run can be conducted to ensure that the kinks are out before launching on a larger scale.
A feedback mechanism allows consistent and continual refinement of any collateral materials and provides a means by which a provider or organization can stay relevant and further build patient satisfaction. At the end of the day, a provider or organization that meets the patients' ever-changing and ever-growing needs will transcend satisfaction to earn patient loyalty and ultimately their referral to friends and family.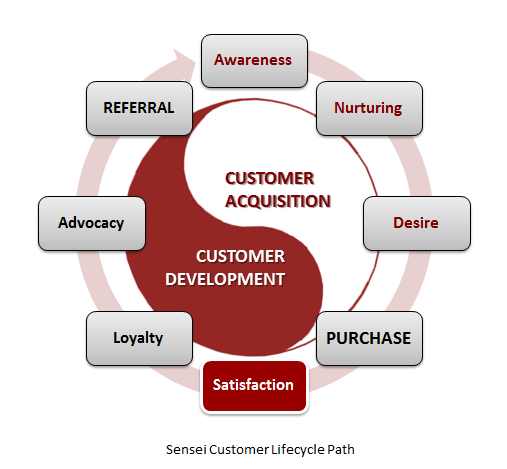 The end goal of telemedicine is better access to care, patient engagement and overall health outcomes, and the steps will be unique for every doctor, medical office and hospital. Telemedicine solutions must have flexibility and fluidity to insure success. Communication and strategy are the foundational keys.